The Modular Synthesizer
Playing Cards
An experimental game and a learning tool for the synth fanatic.
140 colourful cards to play with your modular synthesizer.
The Modular Synthesizer Playing Cards are a fun and easy way to learn the basics of synthesis and an amazing game of experimental music for solo or ensemble of musicians.
With your synthesizer and this deck you're set for an exciting journey in a whole new galaxy of sounds. Discover chance, probability, create games and generative patches or focus on your synthesis skills.
Available from late 2020.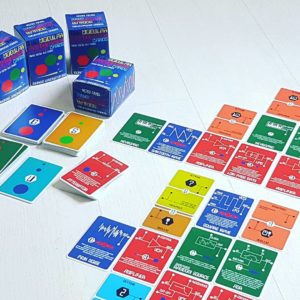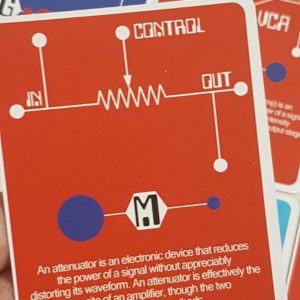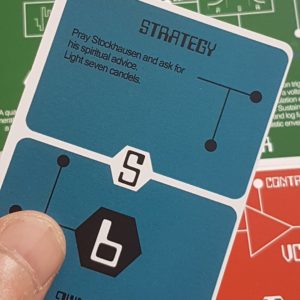 A deck contains 140 cards
24 Oscillators
8 Envelopes
8 Amplifiers
4 Attenuators + 4 Attenuverters
4 BPF, 4LPF, 2HPF, 2LPG, 1Notch, 1 Comb
1 Phase shifter, 1 Distortion, 1 Waveshaper
2 Feedback networks
4 Sequencers, 4 Keyboards
2 Fluctuating Random Sources + 2 Quantized Random Sources
2 S&H
1 Clock divider (/2,/4,/8,/16,/32,/64)
2 Inputs 4 Outputs
40 numbers & 40 Strategies for experimental games
"If your synthesizer is the spaceship, than these cards are the star map"